Welcome
to B Kids Online

We hope these resources add value to your faith at home rhythms and help you walk alongside your kids as they get to know God better, fall in love with Him deeper and decide to follow Him forever. 
If you are here for the first time and don't know much about God and/or church stuff. We're glad you came across this page and invite you to explore these resources and discover more about Jesus, God's character and how it can help your family life. 
Last month, we began teaching preschoolers that they can make waves that can change the world! July brings, even more, stories to teach our preschoolers how they can make waves with the help of Jesus.
This month we will learn about kindness, goodness, faithfulness, gentleness, and self-control. Yes, these can be tough to choose, but when Jesus is my friend forever, Jesus can help me do everything. That is what we want our preschoolers to know.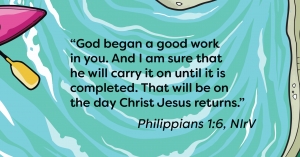 We were created in God's image. God sent Jesus to show us the best way to be human. But God knew we'd need help. That's why God sent us the Holy Spirit. With the power of the Spirit, we can produce fruit that points others to Jesus. Every month, kids discover something about God's character and how they can reflect or respond to that character because they are created in God's image.
PARENT CONVERSATION GUIDES AND BLOG POSTS