Welcome
to B Kids Online

We hope these resources add value to your faith at home rhythms and help you walk alongside your kids as they get to know God better, fall in love with Him deeper and decide to follow Him forever. 
If you are here for the first time and don't know much about God and/or church stuff. We're glad you came across this page and invite you to explore these resources and discover more about Jesus, God's character and how it can help your family life. 
This month's preschool theme is "Awesome Artist!" When was the last time you considered the wonder of this world – birds calling, crashing waves, snow-capped mountains, the person you see in the mirror? As amazing as this world is, the person you see in the mirror is God's most wonderful creation because people are the only creation made in God's very own image. Because our God is an awesome God (and artist too), we know that we are fearfully and wonderfully made!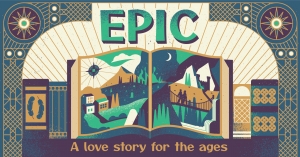 This month's theme is "Epic: A love story for the ages." God is love. Even though we've all sinned, God loves us enough to make a way to fix our broken relationship. Jesus showed us how much God loves us by dying on the cross for our sins. We can love others the way God loves us.
"Here is what love is. It is not that we loved God. It is that he loved us and sent his Son to give his life to pay for our sins." 1 John 4:10, NIrV
PARENT CONVERSATION GUIDES AND BLOG POSTS